Friday, June 11, 2010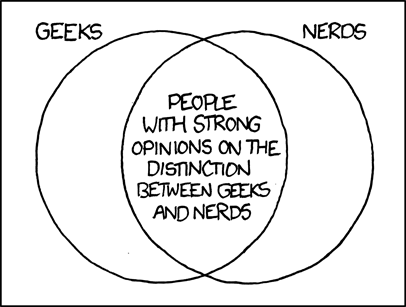 From
xkcd.com
.
Posted by

Paul Morriss
at 6:20 AM
1 comment:
Links to this post

Tuesday, June 8, 2010
Parties are a very complex situation. The initial phase is a bit like
RIP
, but without so much broadcast. A number of lightweight, low content exchanges take place and people move onto new conversations after varying periods of time.
As the level of alcohol in the blood increases people's internal firewall rules are gradually disabled and so a more frank exchange takes place. However the damaging effect of the alcohol on longer term storage means that conversations on subsequent occasions won't necessarily match the congruity experienced during the party.
Posted by

Paul Morriss
at 5:37 AM
No comments:
Links to this post